The sixth sign of the zodiac and the harbinger of cooler temperatures and longer nights, Virgo is typically assigned a rather dull stereotype of being the sign coinciding with the end of summer and qualities of being deeply altruistic, analytical, and detail-oriented. In truth, all of these qualities are part of the Virgo archetype. I think it is more exciting to explore the subversive side of this sign because at it's core, this sign is a crossroads of emotion and reason. Virgo natives love to express themselves through 'classic' colors (read: neutrals), structured garments, and minimal patterns (read: no petite floral prints, only subtle prints or classic black and white stripes). As a Virgo myself, I believe that strong eyebrows and bold unusual hues of lip color beautifully represent the simplicity and odd mystery of this sign. Let's dive in.
Brows
The starkness of a strong brow and the use of grey and navy when applied to makeup can yield wonderful results when used sparingly and executed with precision. The key to strong brows that do not overpower the face is balance: shifting the focus to the brow exclusively by muting the other features of the face or emphasizing the brows through extra care with grooming and definition of the brow shape.
Tools: This list covers a variety of products for eyebrows including pencils, powders, creams, pomades, and tools. For non-traditional brow color the easiest route is to take a mixing medium (anything from water to a professional mixing medium) and use a spatula and palette or angled brush (mix it on your hand, a palette, etc.) to mix it with an eyeshadow in the desired color.
Lips
Bold lip colors have been trending in recent years for a few reasons: we are collectively feeling nostalgia for the '90's and that zeitgeist is present in fashion and music (therefore impacting the beauty industry) with special focus on alternative '90's trends of various subcultures. For those who want to wear a seductively dark or offbeat lip hue with confidence, exacting application and choosing a shade that complements your skin tone are paramount. I'm excited about the recent appearances of grey lip colors by luxury and independent makeup brands but realize the harsh reality that, like spandex, grey lipstick is a privilege and not a right. This avant-garde shade is best left for younger enthusiasts to experiment with since the color itself tends to dull the skin. Per the wisdom of MAC artist Romero Jennings: "First use your favorite neutral pencil. Line and fill in the lip with the pencil. Then add sheer layers of Grey Friday lipstick until your favorite shade magically appears." (source: Fashionista)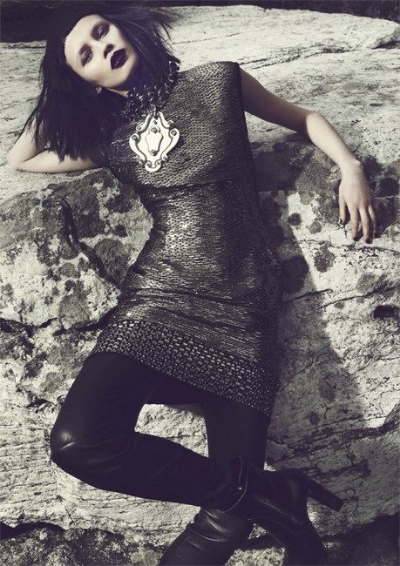 Tools: Ranging from sheer to opaque, these lip colors can be changed to suit your preference by adding a lip liner underneath or a gloss on top.
Sephora has a beautiful set of face charts featuring Make Up Forever inspired by each astrological sign. Check out the face chart for Virgo here.
Find more Virgo inspiration on my Pinterest board!